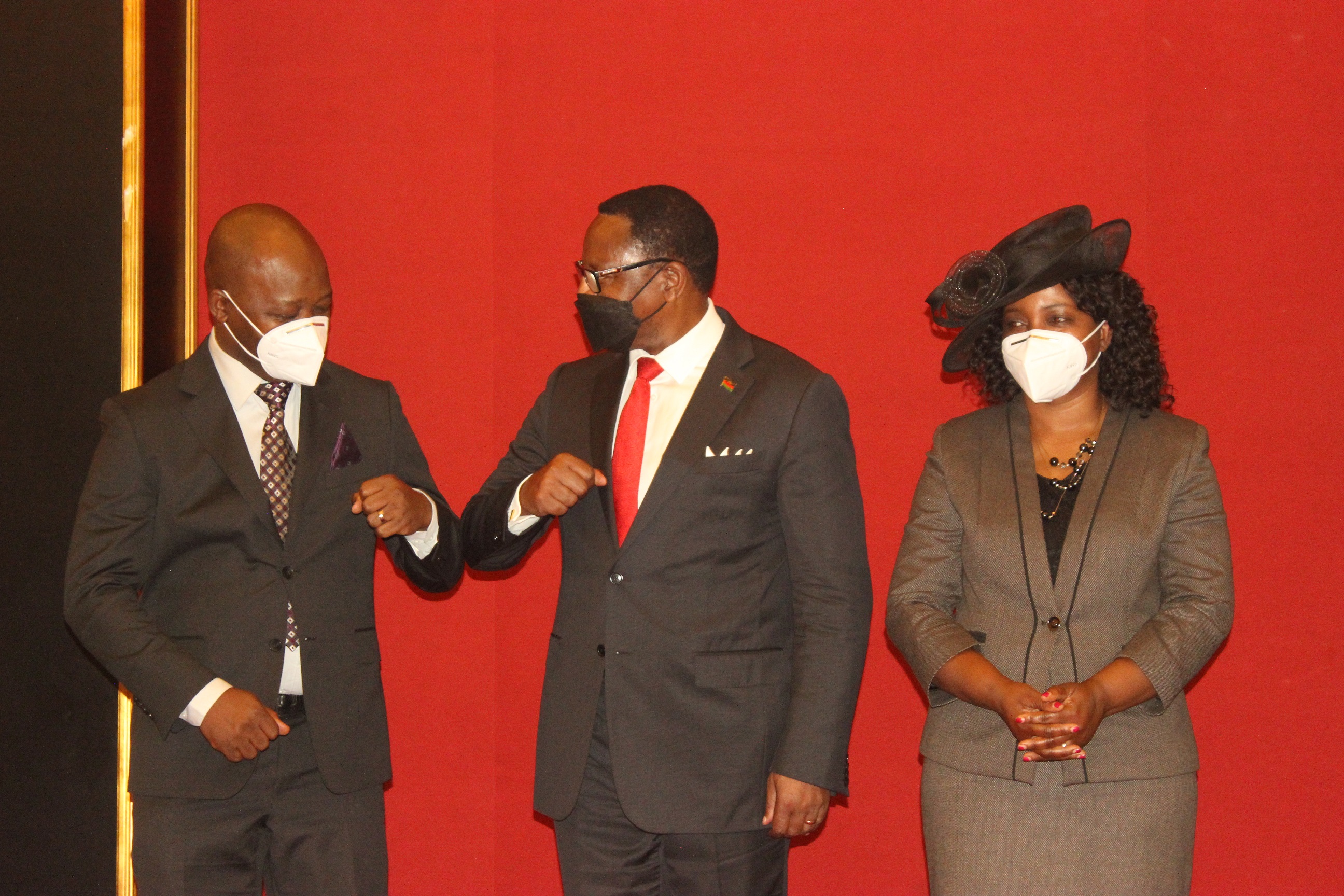 Lilongwe, December 10: State President, Lazarus McCarthy Chakwera says the key success of public officers is to bring change to Malawian people who they have accepted to serve through various positions.
Chakwera said this on Friday in Lilongwe when he presided over the swearing in of newly appointed ministers, Jacob Hara as Minister of Transport and Public Works and Professor Blessings Chinsinga as Minister of Local Government.
The President told the new ministers after they took oath of office, that he has called them to help him govern Malawians through the ministerial positions they have now occupied.
"Now that you hold these positions, do not keep the closest few Malawians who will tell you to use your office to get them personal favour," advised Chakwera.
He further warned that those closest individuals may mislead them by ill-advising that they are now in the 'Promised Land' and should, therefore, enjoy the spoils by enriching themselves using the chance.
Chakwera then stressed that there is no public office in this country whose purpose is for self-enrichment, therefore, he advised the new ministers to keep close individuals who will help them with ideas to uplift lives of Malawians.
In his remarks before administration of the oaths, Secretary to the President and Cabinet, Zangazanga Chikhosi, said the swearing in ceremony is a requirement by laws of the land that a minister shall not assume office without taking an oath.
Also taking oath of office after being confirmed by Parliament was the Director of National Intelligence Services (NIS), Dokani Ngwira and his deputy, Isaac Friday Maluwa.
Hara and Chinsinga's appointments on December 6, 2021 came following the death of Mohammed Sidik Mia and Lingson Belekanyama in January, this year.